Producer
---
Dedicated to providing quality products for the shipping industry
PILOT LADDER, CCS/ABS/DNV-GL CERTIFICATE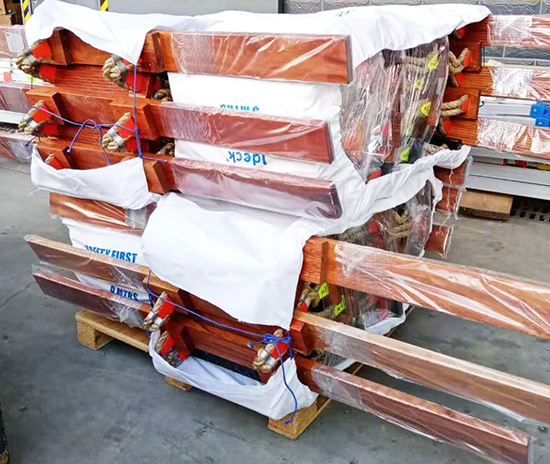 The Pilot Ladder is made of hardwood and rubber step, available from 1 meter up to what you request. Normally offer 6m,9m,12m,15m and 18m. The Conformity with SOLAS and ISO requirements is ensured by U.S. ABS Certificate, China CCS Certificate and DNV-GL MED B+D Certificate.
Our Pilot Ladder meets the following standards:
- Solas 74 Convention as amended, Regulations V/23,X/3
- IMO Resolution A.1045(27)
- IMO MSC/Circ.1428 - ISO 799(2004)
- JIS F2615-2006
Our wooden ladder steps are antiseptic treated, Hand whipping way is available on request.
EMBARKATION LADDER, CCS CERTIFICATE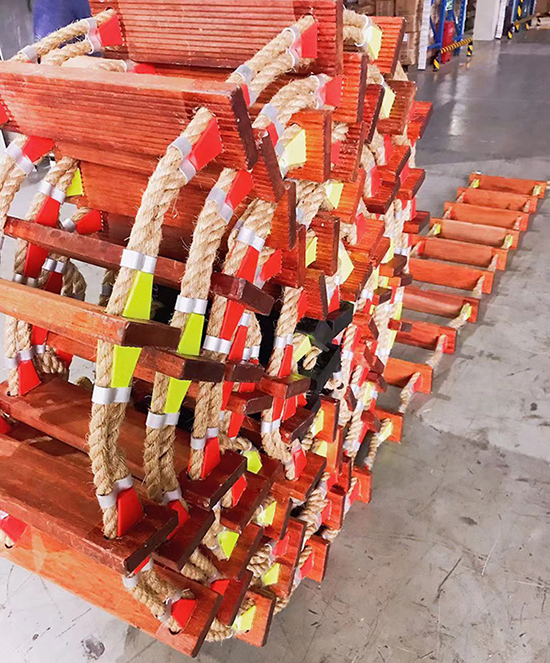 The Embarkation Ladder is used on a merchant vessels to embark survival crafts. The ladder is made of hard wood which is free from knots. All the metal fasteners are made of corrosion resistance metal. Each side rope is continuous from the top of the ladder to the bottom and has not been painted, covered or coated. The Conformity with SOLAS and ISO requirements is ensured by CCS Certificate.
PILOT LADDER YELLOW MAGNET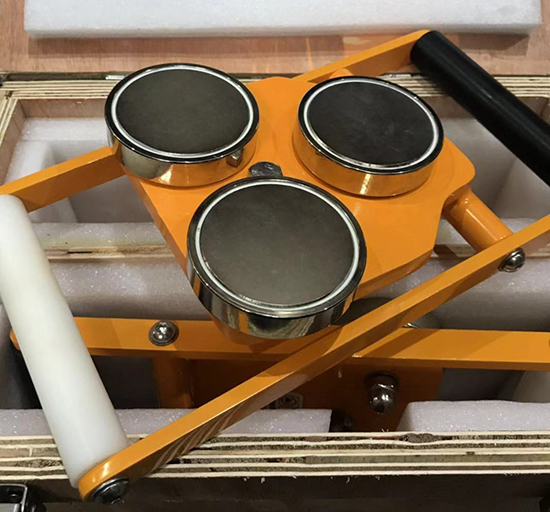 Pilot Ladder Magnets, also known as Ship, Hull Magnets or Boom Magnets and Pilot Ladder Anchoring Magnets, protect lives and help minimise spill damage at sea. Every day, sea pilots board large vessels to assist in bringing them to safe harbour. Their job involves a sometimes precarious transition from a pilot boat to the ship, via a pilot ladder.These men and women are experts at this transition but nonetheless, safety is paramount. Pilot Ladder Magnet has been specially developed to make life safer for sea pilots by providing removable anchor points for the ladders on the ship's side.These Pilot Ladder Magnets are designed to withstand aggresive marine environments and have no internal moving parts or entry points for sea water - a natural enemy of neodymium magnet material. Powder-coating in safety yellow for high visibility, and resin encapsulation of magnetic elements makes the product seaworthy. In addition they are lightweight at around 3 kgs, yet immensely strong, providing more than 800 kgs of clamping force even through many layers of paint and salt scale and grime on a ship's hull. Hull magnets are also used to anchor floating spill booms and maintenance vessels and are also known as Boom Magnets. The product is CE certified.
EMERGENCY OIL SPILL RESPONSE CONTAINER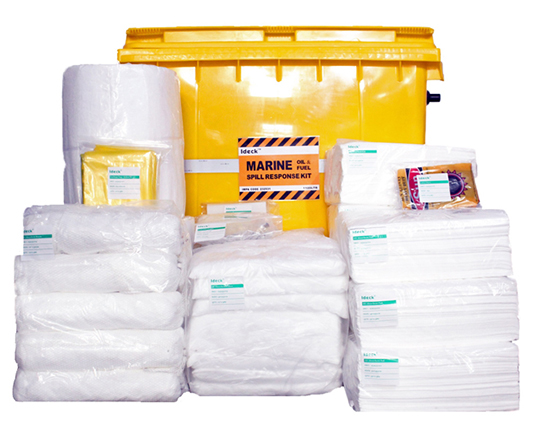 To comply with international maritime regulations, all vessels are required to carry on board sufficient absorbent materials to mop up oil spills of 7 or 12 barrels, that is 1100 ltrs or 1900 ltrs, dependent on length of vessels. Made from specially treated polypropylene microfibers and ideal for emergency spill and daily clean-up pf oils with no-sweeping or shoveling required.Less time is required to use and dispose of these materials. They are available in sheets,rolls,booms and assorted sets in plastic containers. 3 types are available: Oil spill kit,40L, 1100L and 1915L.
PHOTOLUMINESCENT IMO SYMBOLS, DNV-GL CERTIFICATE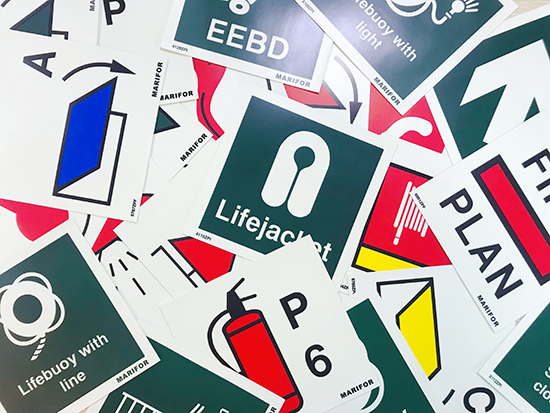 We produce and keep extensive stock for various Photoluminescent IMO symbols such as Fire control signs, Emergency equipment signs, Warning signs, Lifesaving signs, Means of escape signs, Fire fighting equipment signs, Mandatory signs, prohibition signs, Hazard signs, General shipboard signs, Helicopter operation signs, Marine terminal/Airport signs, Combination signs, Photoluminescent tapes, Low locaton lighting system, etc.. The regular materials used for digital printing are Photoluminescent self-adhesive vinyl and rigid board. After absorbing lights for only 30 minutes, the signs could glow in the darkness for more than 10 hours. All these products are DNV-GL certified.
PIPE IDENTIFICATION TAPES AND MARKERS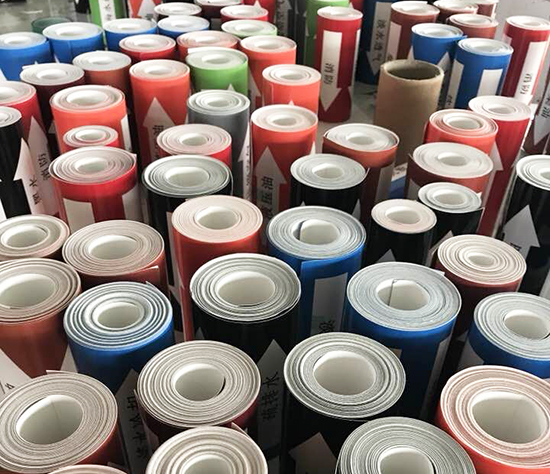 ZP-C5 Economy
Dedicated for indoor and outdoor use in areas with limited exposure to direct sunlight,and difficult weather conditions. It offers fair durability,good flexibility and limited temperature resistance. Equipped with pressure sensitive acrylic adhesive and protective release liner. Recommended for newly installed pipes. It is our most economical solution for pipeline identification. Durable vinyl(PVC) self-adhesive tapes make pipe content and flow information highly visible. Markers meet ISO 14726 standard. ZIPA tapes and markers can be produced in accordance to the particular requirements of our customers. According to their request, they can be designed to comply with ISO 14726:2008 or BS-1710,BS-4800. These tapes and markers can be printed in any language based on the translation provided by the customer. Each pipe marker is dedicated for particular pipe diameter.
ZP-2008 Outdoor
Tapes and markers for outdoor use recommended both for indoor and outdoor applications. Suitable for use in harsh weather conditions and exposition to sunlight. Suitable for applications in marine and offshore environments. Equipped with pressure sensitive acrylic adhesive and protective release liner,require limited surface preparation.
ZP-2008F Outdoor and Flame Retardant
ZP-2008F flame retardant pipe tape and markers adopt the same material as ZP-2008, and add to the flame retardant characteristic, suitable for customers who have fire protection requirement.
ZP-FE Easy Processing
High performance material with excellent resistance in indoor and outdoor conditions. Recommended in environments which are highly exposed to sunlight,difficult weather conditions and chemicals. Suitable for applications in marine and offishore environments, as well as for food processing,chemicals and pharmaceutical industry. Does not require surface preparation and can be reused after removing.
MERCHANT FLAGS AND CODE SIGNALS
The flags we make include national flags, civil ensigns, code flags, house flags, etc. There are two options for materials based on the customer's budget: high strength warp-knitting polyester and polyester pongee. We keep extensive stock for size 2'x3', 3'x4', 3'x5',4'x6',6'x8', also sizes 1 1/2" x 2' and 8' x 10' are available for some countries. The flags are digital printed with great color fastness. Standard product has strong nylon band and two durable plastic flag hooks. Other types are available upon request such as brass hook, brass hook with nylon rope, grommets, D-ring, thimble with rope, etc. For big flags, we adopt special marine flag sewing methods and double stitched edges which will guarantee perfect performaace and longevity. Satin made flag labels are used to identify the country and size.